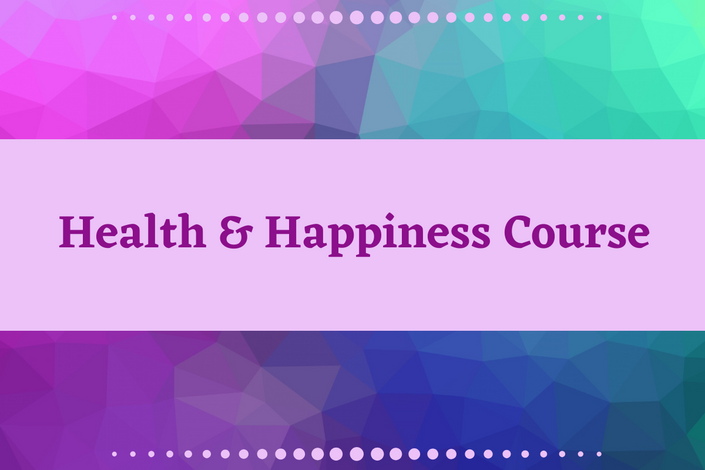 Health & Happiness Course
Exercise, Nutrition and Well-being
Welcome! I'm delighted you're here.
This Health & Happiness Course covers a variety of topics including exercise, nutrition and well-being practices that are designed to help you create a healthy lifestyle you love.
Throughout this 5 week course we'll meet once per week via Zoom. Each week we'll have a new topic with resources, guides and worksheets all included.
I'm also giving free access to my home workout program as a gift for taking part in this course.
My home workout program is designed for beginners or those who've taken a break from exercise and want to get back into it. Each workout is fully guided by me and can be done in 20 minutes or less.
In week one we'll start with an exercise theme where I'll introduce you to the unique idea of having a minimum exercise program that's achievable for you and your lifestyle.
In week two we'll begin our nutrition journey where I'll teach you a stress free way to manage food intake. I'll help you eat well without the need to restrict food groups or follow a specific diet. Each week we'll have a new food habit along with an introduction to a variety of well-being practices.
By week five you'll have an achievable exercise routine in place, you'll know the five food habits that form the foundation to healthy eating and you'll have a variety of well-being practices that you can rely on to boost your happiness each day.
Ultimately this 5-week health and happiness course is designed to help you with nutrition and fitness while also highlighting how well-being and happiness contribute to living a healthier life.
The price for this course is €99 which includes a wide variety of guides, worksheets and notes, your weekly group coaching call, Q&A time after each call and free access to my home workout program.

If you have any questions before signing up you can email [email protected] and I'll look forward to hearing from you.

Course Reviews
"I have just finished the Health and Happiness course with Michelle and thoroughly enjoyed it. Each week provided me with a little bit of "me time." Michelle is very inspiring. Her positive energy is infectious. She provides you with great tools and ideas which you can realistically fit in to a busy life! I would highly recommend this course to anyone who wants to reassess their goals and get back on track".
"The health and fitness course was so enjoyable and enlightening. It was an eye opener to take it all in slowly and learn from each process. The live chats were great and course material very helpful and being able to return to the programme again and again is amazing. I would thoroughly recommend this journey for health, happiness and fitness".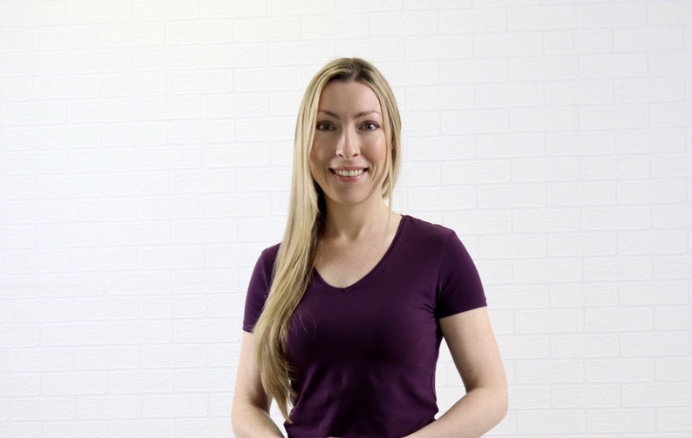 Course/Program Materials
Getting Started
Available in days
days after you join
Health & Happiness Course - Week 1
Available in days
days after you join
Health & Happiness Course - Week 2
Available in days
days after you join
If you are interested in taking part in my Health and Happiness Course please send an email to [email protected] and I'll reply as soon as possible to let you know when the next course will begin. You can also request a free information call if you'd like to chat to me about the course before signing up. Thank you, Michelle.
Please contact Michelle if you're interested in this course or program, Thank you.