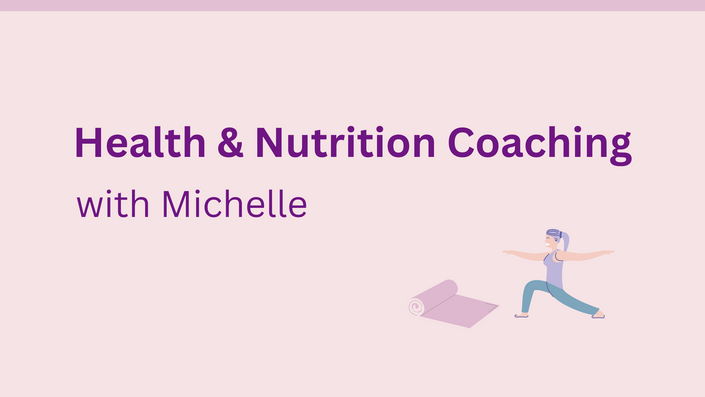 One to One Coaching with Michelle
Health, Fitness, Nutrition, Well-Being
Hello and welcome!
Below I will share everything you need to know about the coaching service I offer. If you have any questions you can send a message and I'll look forward to hearing from you.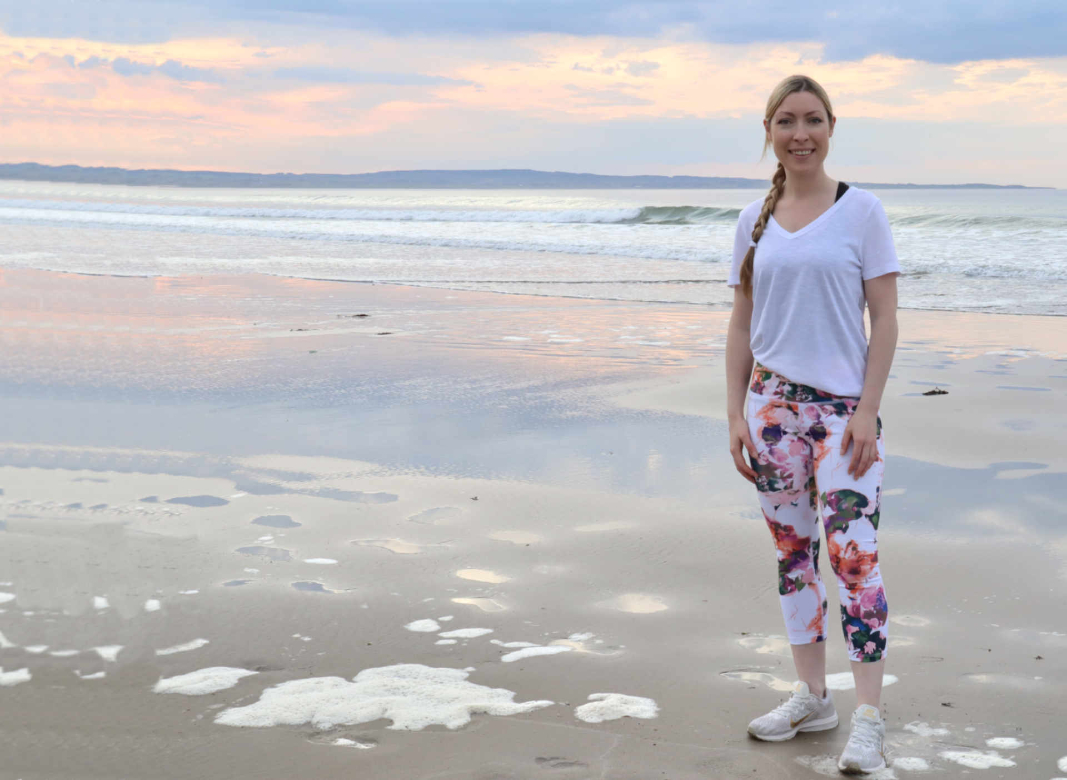 Getting Started - Step 1
If we haven't met before then your first step is to book a consultation session.
Here is a link to the consultation page:
Please click here: Consultation Information
If you decide to continue working with me after your consultation you will gain access to the resources and materials described on this page.
Bonus 1 - Michelle's Home Workout Program
Please note that taking part in this home workout program is optional.
These materials are being provided as a free bonus when you work with me as your health coach (after your initial consultation) and you will only complete this program if it becomes part of your goal.

The home workout program includes the following:

The Minimum Program for Exercise (helps you get started)
The Beginners 12 Program (teaches you how to exercise correctly)
The Purple Pod (workouts for beginners)
The Minimum Pod Workouts (workouts to help you keep going)
And The Mini Pod which contains 5-7 minute workouts for the busier days!
All of the workouts are fully guided by me, you simply press play and follow my guidance.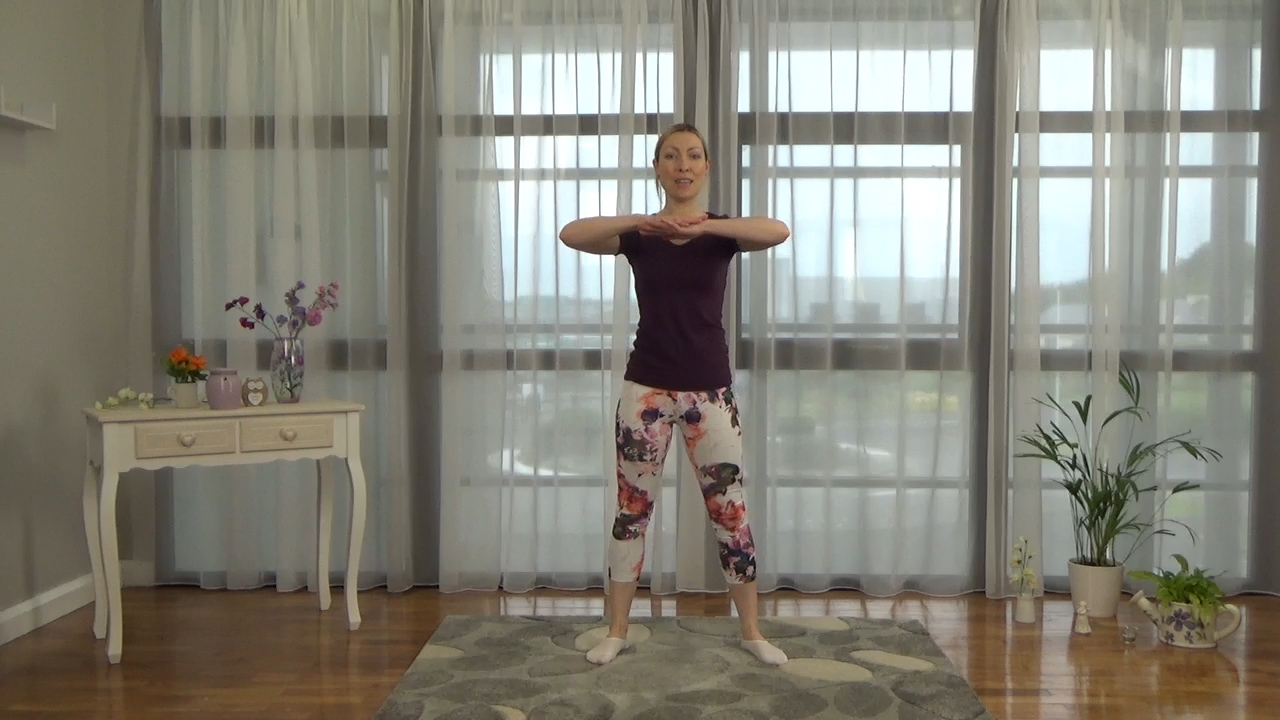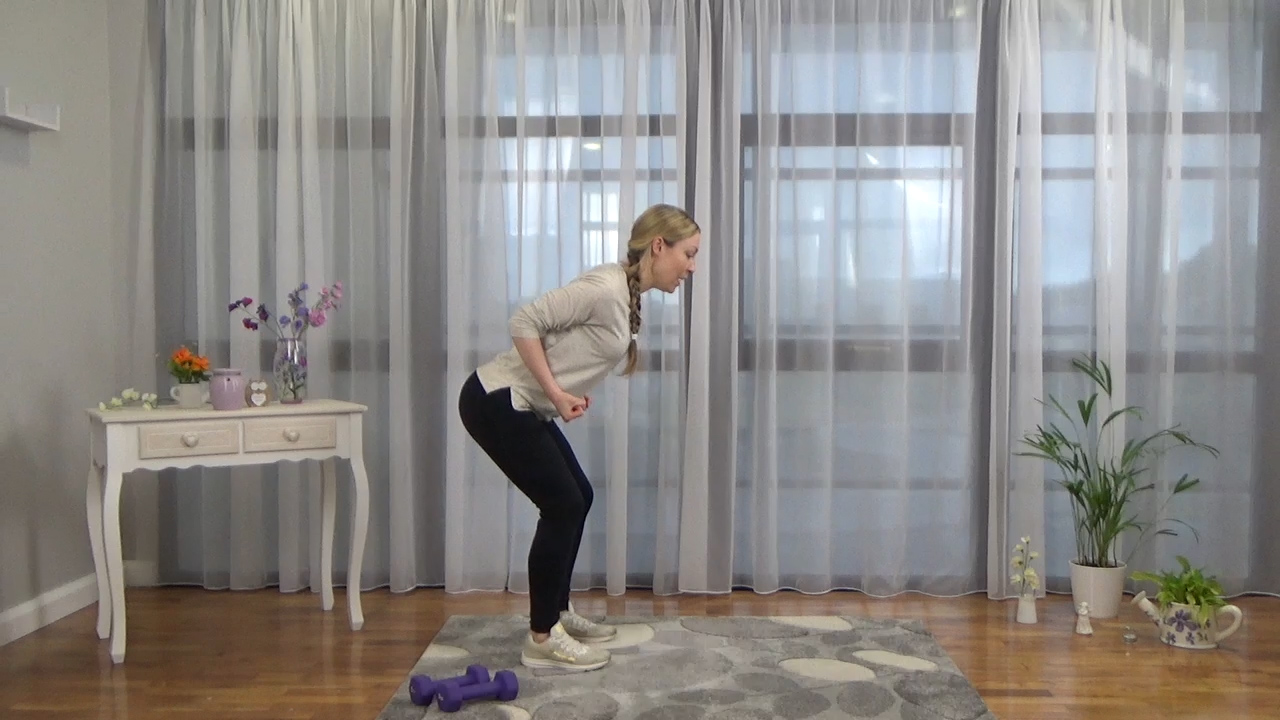 Bonus 2
Along with the home workout program you will gain full access to my nutrition guides, wellness resources, program notes and printable worksheets.
You can view a list of the bonus resources below.
Please remember that while I provide a wide range of resources and materials, you do not have to use the resources in every section. They are being provided as additional support and can be used as little or as often as you would like.

Course/Program Materials
Getting Started
Available in days
days after you join
Preparing for Success
Available in days
days after you join
Nutrition & Healthy Eating
Available in days
days after you join
Health Coaching with Michelle
During our coaching sessions we can cover a variety of topics such as diet, nutrition, fitness, time management, weight management, water intake, sleep, managing stress, relaxation, recovery and more.
The overall goal of health coaching is to help you enhance and improve your physical health so you can live life to the fullest.
During our coaching sessions we will work on the areas that are most important to you right now - we'll discuss your options in more detail during your initial consultation.
Nutrition & Healthy Eating

You'll learn a foundation for healthy eating that will last a lifetime. There's no strict dieting, no restrictions, and no pressure. This will be an enjoyable experience filled with nutrition tips and guidance.

Exercise & Movement
I understand that taking the first steps with exercise can be daunting. I will help you get started in the simplest way possible. Exercise has the potential to bring great joy and energy to your life and I will help you create a plan that works for your lifestyle.
About me
I'm a certified Health Coach, Personal Trainer, and Nutrition Coach. I'm always expanding my knowledge so I have also certified as a Life Coach and Yoga Instructor in recent years.
Everything I have learned works together so I can provide a holistic and balanced health coaching experience.
I launched my business in 2015. Since then, I've been working both online and in person to help people transform their health and fitness.
I'm here to help you create a healthy lifestyle you absolutely love.
This is my passion and I'm here to support you every step of the way.
I'll look forward to seeing you soon.
Michelle

CLIENT TESTIMONIAL
"Michelle knows exactly how to inspire and what to say to help you regain self belief and to be so proud of every little step you achieve both mentally and physically. You can be guaranteed to feel better about yourself and your abilities after meeting her"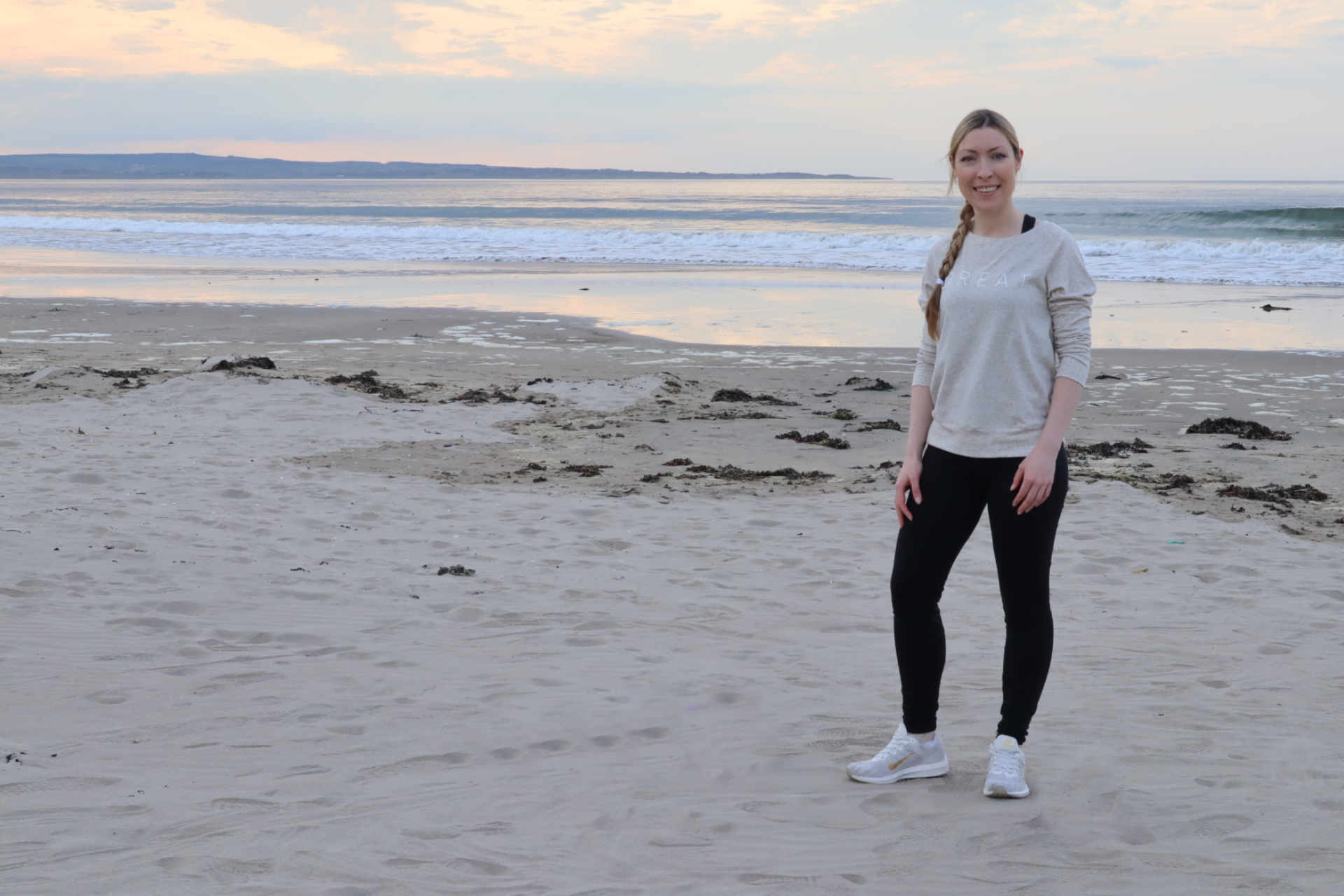 Frequently Asked Questions
How many coaching sessions do I recommend?
Initially I recommend that we work together for 2-3 months to establish a foundation that provides value and lasts long term. After that you can work with me for as long as you would like to. I want you to have a healthy lifestyle you absolutely love and I'm here as your coach to support you every step of the way.
Contact Information
If you have any questions about this one to one coaching service you can send an email to: [email protected] - I'm here to help and I'll do my best to get back to you as soon as possible.

What is Health Coaching?
Health Coaching is a professional coaching service. As your coach I will help you improve your health, fitness and well-being through structured coaching sessions. We'll work together to create a healthy living plan that suits your unique lifestyle and goals. The coaching sessions are professional, relaxed and enjoyable. You'll leave each session with a clear way forward and the support you need to take your next healthy living steps.

To get started please send an email to [email protected] and I'll look forward to hearing from you, Michelle.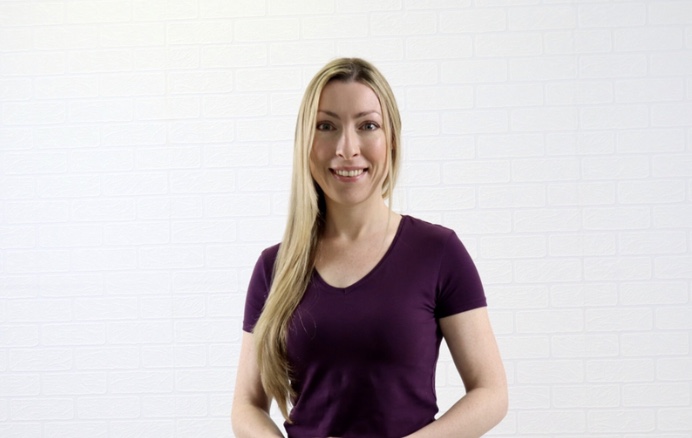 Michelle Kennedy, Certified Health Coach