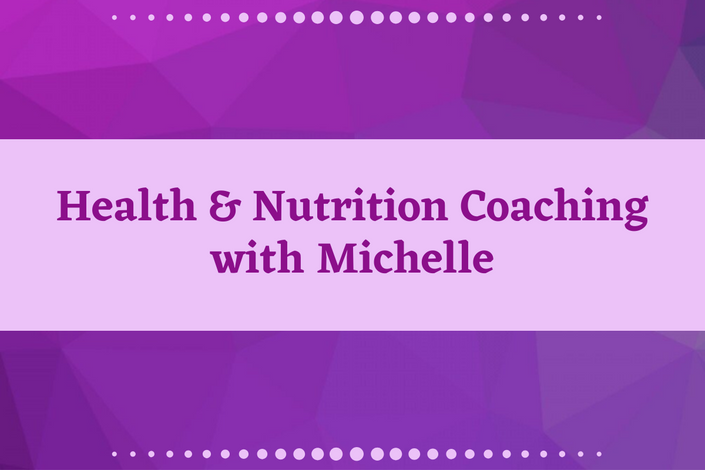 Health & Nutrition Coaching
Invest in Yourself.
Health and Nutrition Coaching with Michelle.
I'm delighted to welcome you here.
My one to one private coaching program is designed to help you transform your health and fitness so you can live a healthy life you absolutely love. And the best part? There's no strict dieting, no long workouts, no restrictions and no pressure.
This is a flexible program created to help you transform your health so you can live life to the fullest while feeling energetic, confident and full of vitality.
We will cover a variety of topics such as nutrition, fitness, time management, sleep, managing stress, relaxation, hydration and wellness.
You'll be the center of my attention as we work together to establish a healthy lifestyle based on your unique goals and preferences. As your coach I'll provide professional guidance, support and encouragement. Everything you learn throughout this program is based on current research and the best practices for habit development.

Our coaching sessions will be relaxed, enjoyable and productive. You'll leave each session feeling enthusiastic and ready for the week ahead.
If we haven't met before then your first step is to arrange a Free Introduction Call with me. This short call will allow us to connect and chat about the coaching program. To book your Free Introduction Call please send an email to [email protected] and I'll look forward to hearing from you.
All calls and coaching sessions are confidential and can be held over the phone or by using WhatsApp, Zoom or a similar video calling service.
Program Details
Duration: 2-3 Months
From years of experience I've learned that to truly make a difference in your life it is most beneficial for us to work together for a minimum of 2-3 months. This program is designed to help you establish healthy habits and behaviors that last long term. Each week we'll reflect on how the program is going and we'll discuss the week ahead so you can create a foundation for health and wellness that benefits you far beyond our time working together.
Investment
The Investment for this program is currently €145 per month.
Bonuses
As a gift for taking part in this coaching program I will also give you free access to my home workout program.

The home workout program includes the following:
The Minimum Program for Exercise (helps you get started)
The Beginners 12 Program (to teach you how to exercise correctly)
The Purple Pod (workouts for beginners)
The Minimum Pod Workouts (workouts to help you keep going)
And The Mini Pod which contains 5-7 minute workouts for the busier days!
All of the workouts in this program are fully guided by me - simply press play and follow my guidance.
Please see below for a full overview of the resources, guides and materials included with this Coaching Program.
Course/Program Materials
Getting Started
Available in days
days after you join
Preparing for Success
Available in days
days after you join
The Coaching Program - Part 1
Available in days
days after you join
CLIENT TESTIMONIAL
"Michelle knows exactly how to inspire and what to say to help you regain self belief and to be so proud of every little step you achieve both mentally and physically. You can be guaranteed to feel better about yourself and your abilities after meeting her" - Bridget
Frequently Asked Questions
Can I continue working with you for longer that 2-3 months?
Absolutely! The initial 2-3 months is our guide for getting started however you can continue working with me as your Health & Nutrition Coach for longer. I'm here to support you and I'm happy to continue working with you until you've established a solid foundation for healthy living. I want you to have a healthy lifestyle filled with energy and vitality and I'm here to support you every step of the way.
How can I contact Michelle?
If you have any questions about this one to one coaching service you can send an email to:
[email protected]
- I'm here to help and I'll do my best to get back to you as soon as possible.
What is Health Coaching?
Health Coaching is a professional service where a coach who specialises in health and wellness offers private coaching sessions. As your coach I will help you improve your health, fitness and well-being through structured coaching sessions. We will work together to create a healthy living plan that suits your unique lifestyle and goals. My coaching sessions are professional, relaxed and enjoyable. You'll leave with a clear way forward and the support you need to take your next healthy living steps.
To book a place on this one to one health and nutrition coaching program please send an email to [email protected] If we haven't met before we'll arrange a Free Introduction Call. This short call will allow us to connect and chat about the program in detail so we're sure it's the perfect program for you. I'm happy to answer any questions you may have before signing up to the program. I'll look forward to hearing from you, Michelle.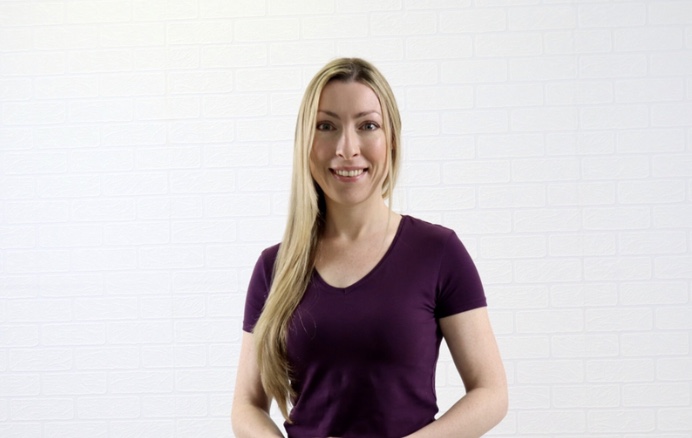 Please contact Michelle if you're interested in this course or program, Thank you.