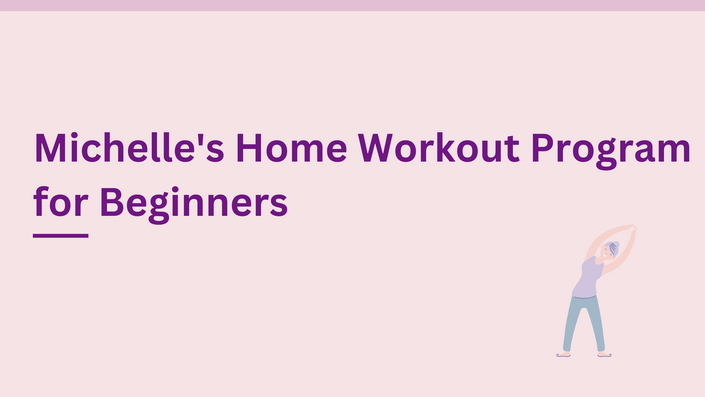 Beginners Exercise Program
High Quality, Exceptional Value.
Welcome to the Healthclass First Steps information page – I'm delighted you're here!
If you want to become the healthiest most energetic version of yourself then you're in the right place. The Healthclass First Steps programs, videos and guides are beautifully designed, easy to follow and created with beginners in mind.
Everything you do for your health is worth it. Every workout, every healthy meal, every moment of rest - it all contributes to a happier version of yourself.
If you're reading this page, then your already tempted to start exercising more. You can begin today with the Healthclass First Steps Program where you'll find everything you need to kick-start your new exercise routine.
I love working with beginners so if you've taken a long break from exercise or have no experience then don't worry - this online space has been made for you.
"The purpose of Healthclass is to help you live your best life in a healthy strong body - it's not just about getting workouts done, it's about giving yourself a better quality of life."
Hi there! I'm Michelle, a Health and Fitness Coach from Mayo, Ireland.
I created this healthy living space primarily to help you get at least one workout into your week.
The workouts in Healthclass are short, effective and buildable so you can choose how long your workout will be based on the time you have available.
I want you to feel confident and energised after every workout you do. Exercise is worth every second you put into it and through Healthclass I hope to help you create an exercise routine that's both enjoyable and works for your unique lifestyle.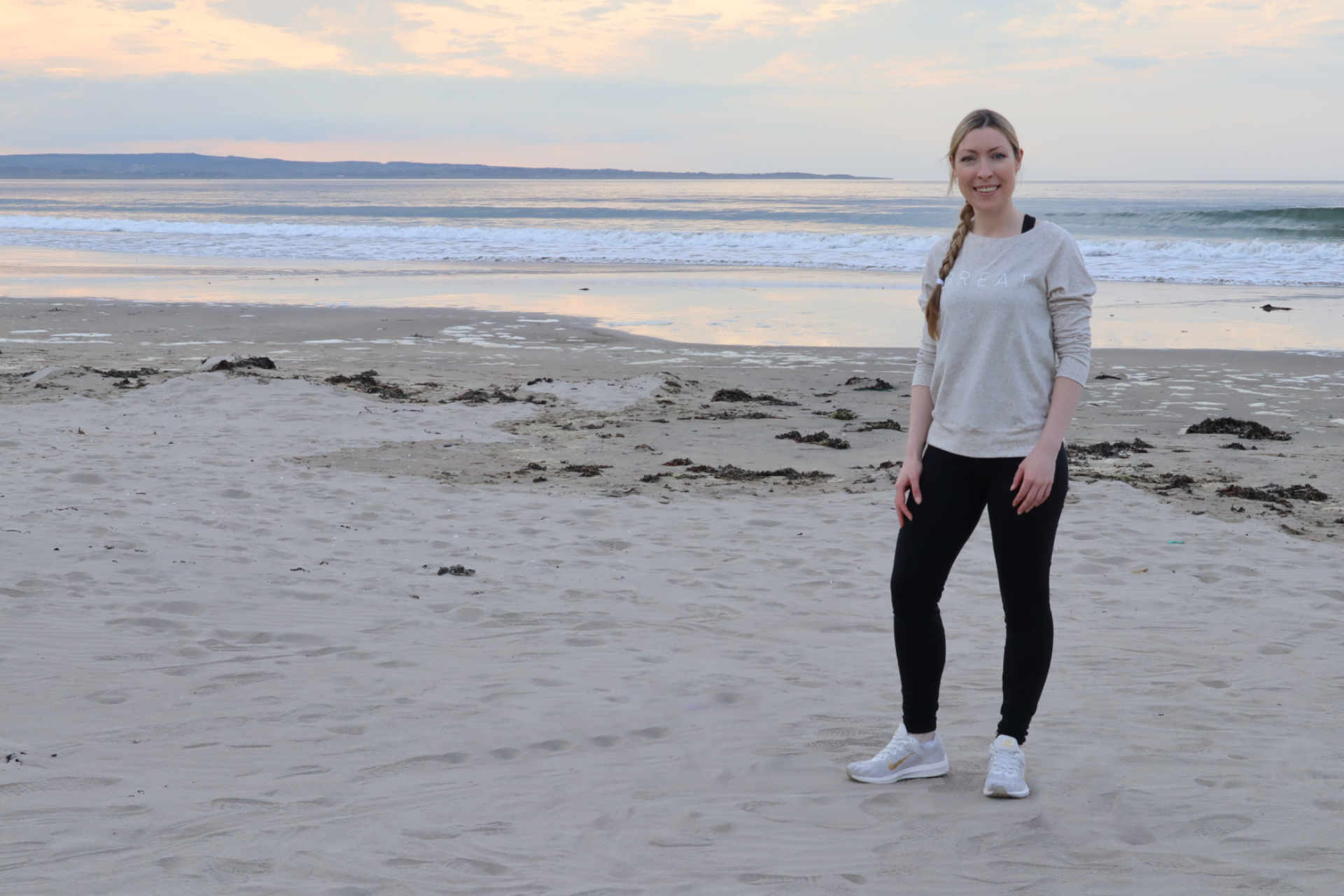 When you purchase a Healthclass program you're receiving exceptional value for a small investment.
When you join The Healthclass First Steps Program you'll get instant access to:
1.The Minimum Program for Exercise
This program is the foundation for exercise in Healthclass. The program is filled with tips, guides and ideas to inspire a positive exercise experience. This is where we get organised and get started.
2.The Beginners 12 Program
The Beginners 12 is a learning experience. Here you'll find 12 sessions that are just 12 minutes long including the warm-up. The purpose of this program is to teach you how to do each exercise correctly so you have a foundation in place that will stand to you as you move forward with your fitness journey.
3.The Purple Pod
An ideal space for Beginners. The workouts in this pod are short, easy to follow and perfect for days when you want a nice workout!
4.The Minimum Pod
The Minimum Pod is designed to help you keep going with your new exercise routine. Get ready to feel fit and energised after the workouts in this pod.
5.The Mini Pod
Even when time is tight you might squeeze in a mini-workout. This pod has 5-7 minute sessions that are ideal for adding movement to the busier days. Every workout counts no matter how small it is.
6.A beautiful members area designed just for you
The Healthclass members area is professionally designed and easy to use (even if computers aren't your thing!). I have put countless hours into creating Healthclass as a reliable, trustworthy space for you and I hope you love it.
Below you can click into the individual boxes to see a list of what's included in each pod. If you have any questions just let me know - I'm here to help!

This program includes over 400 minutes of video created to help you live life healthier.
Pods and Programs included in this Bundle: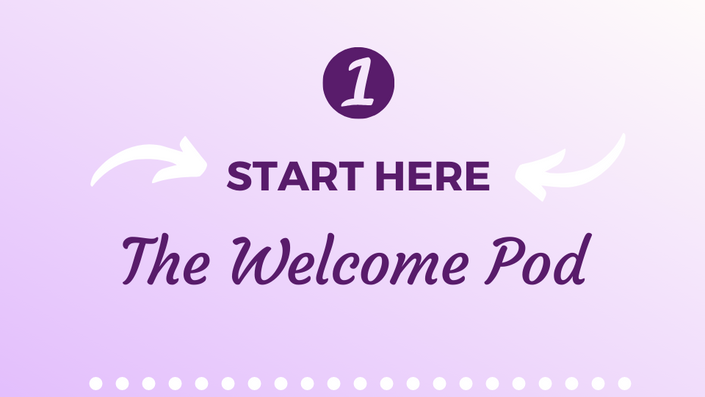 The Welcome Pod
Start Here. This is your Healthclass Map, it will guide you through your first steps so you know exactly where to start and how to keep going.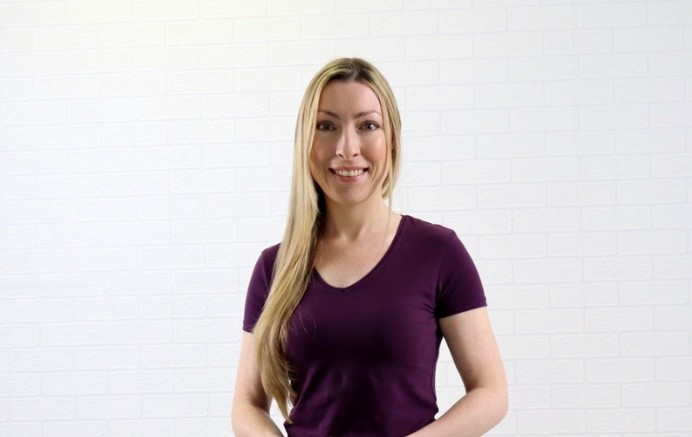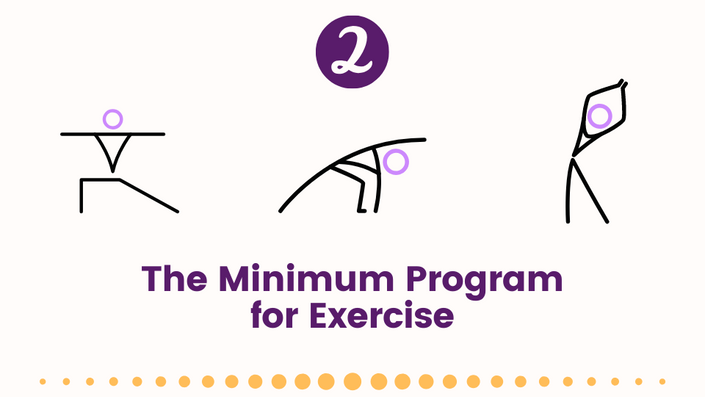 The Minimum Program for Exercise
This is the foundation for exercise in Healthclass. The program is filled with tips, guides and helpful ideas that inspire a positive exercise experience.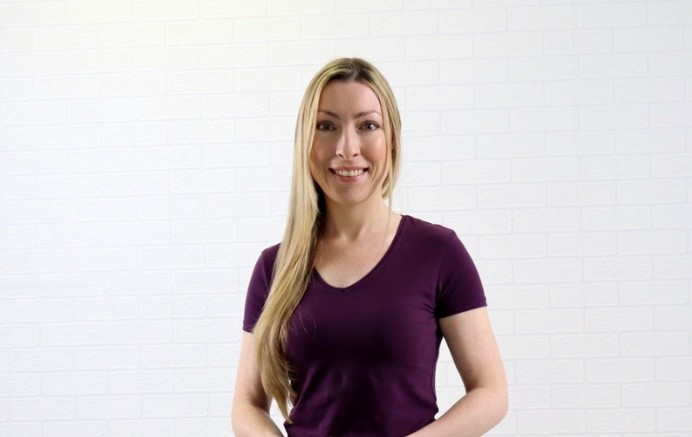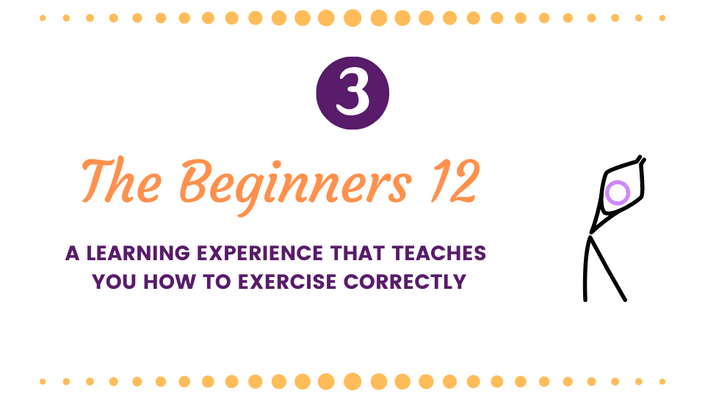 The Beginners 12
A gentle and relaxed introduction to resistance movements. These 12 sessions are designed to teach you how to exercise correctly while enjoying the process.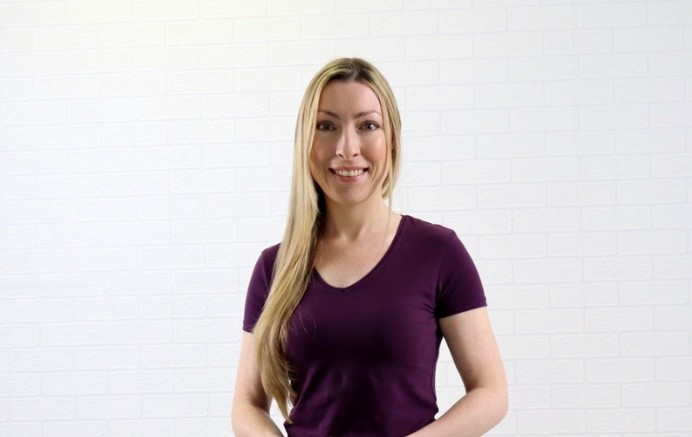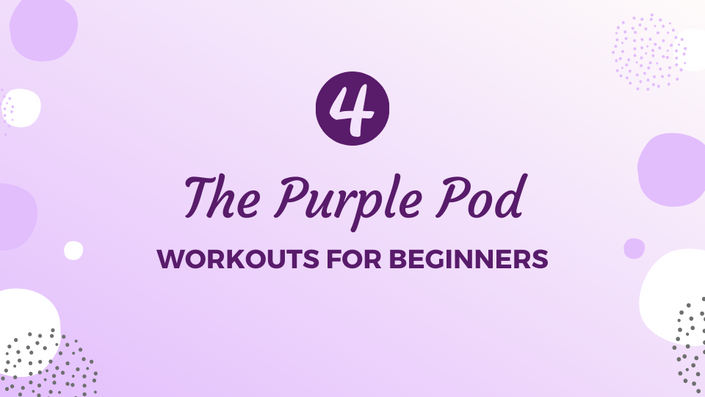 The Purple Pod
The purple workouts are ideal for beginners and for easing yourself into an exercise routine. Start here if your new and like the idea of nice workouts!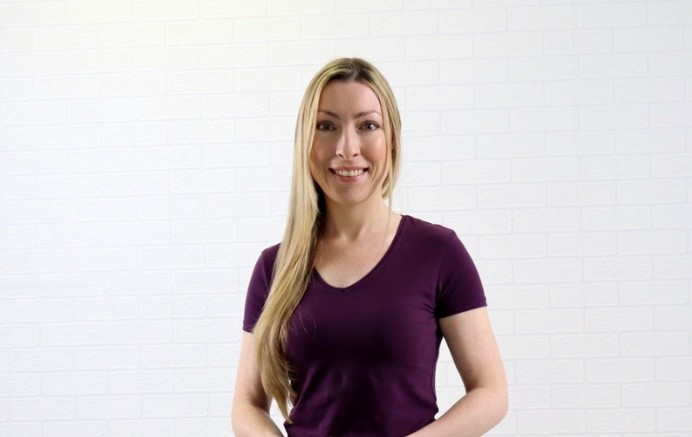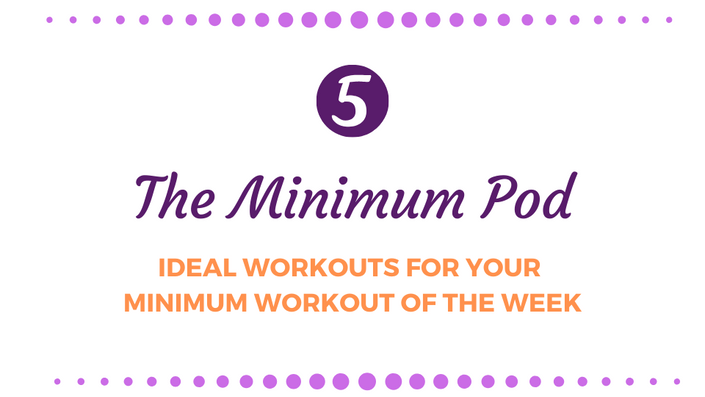 The Minimum Pod
Here you'll find a variety of workouts to help keep you fit, strong and healthy.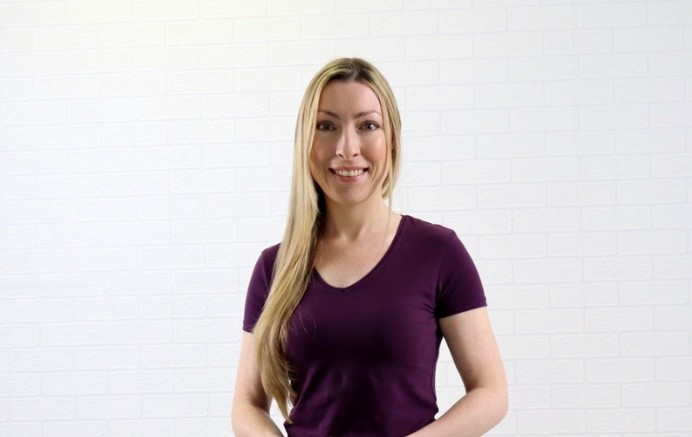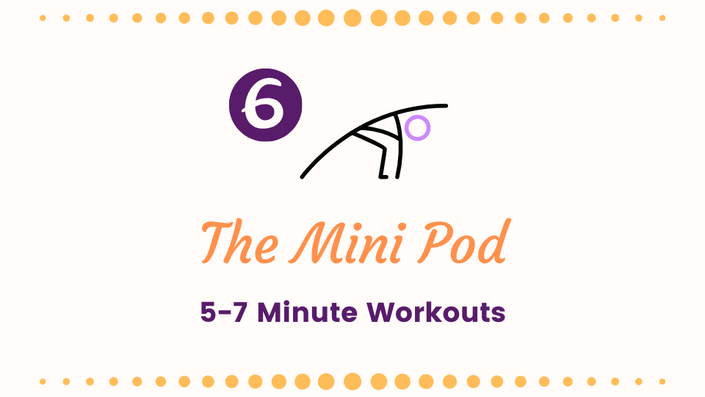 The Mini Pod
Even five minutes of movement can leave you feeling re-energised and ready for the next part of your day. Use this pod when time is tight!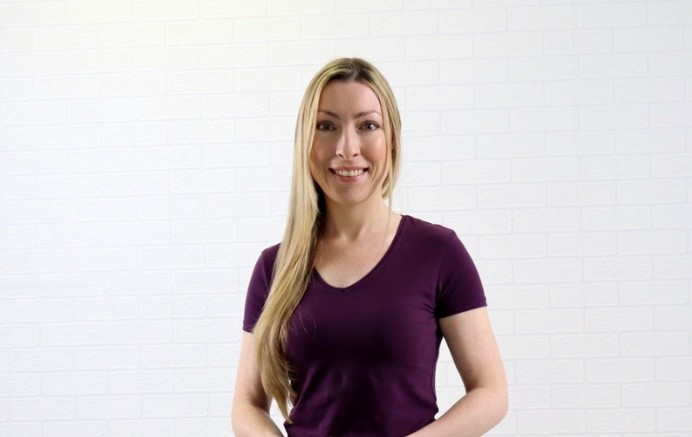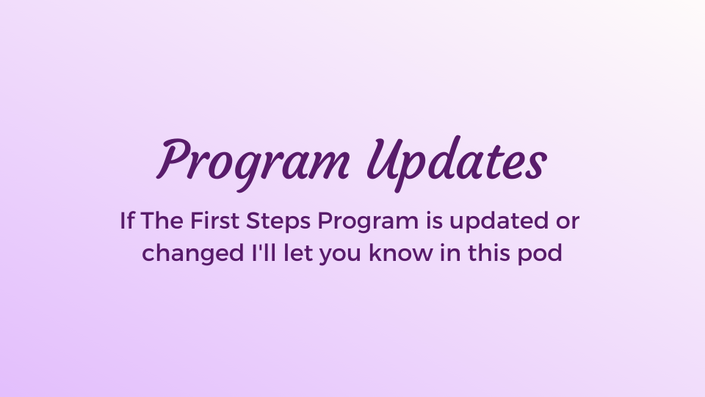 Program Updates
This pod is where I let you know about changes made to the First Steps Program. Please check the pod every now and again for new updates.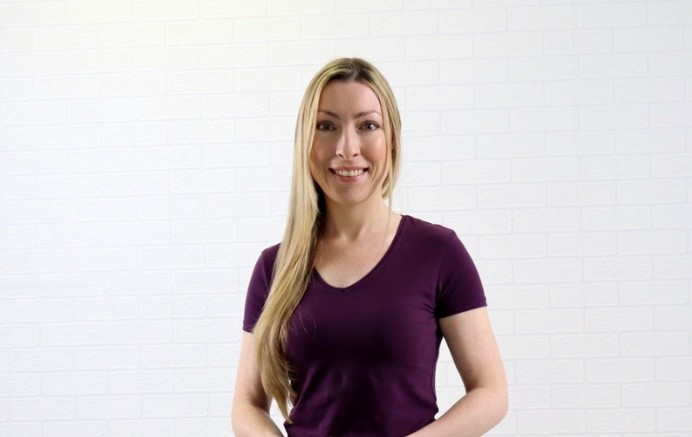 Frequently Asked Questions
Where can I get help?
If you have any questions about Healthclass you can send an email to:
[email protected]
- I'm here to help and I'll do my best to get back to you as soon as possible.
I'm a beginner - Will I be able for these workouts?
These programs are designed with beginners in mind. You can change exercises to suit you, take as many breaks as you want and you'll always be working at your own pace. Once you get started, you'll realise that my approach to healthy living is about enjoying the process while gradually building your fitness in a way that suits you.
If you're ready to get started then I can't wait to meet you in the Members Area.
The purple button below will bring you to the sign up page where you can get instant access to all of the pods included in the Healthclass First Steps for Exercise Program.

When your inside the Members Area go straight to The Welcome Pod and I'll see you there!